Luton Hoo plans new golf course in bid to host the Ryder Cup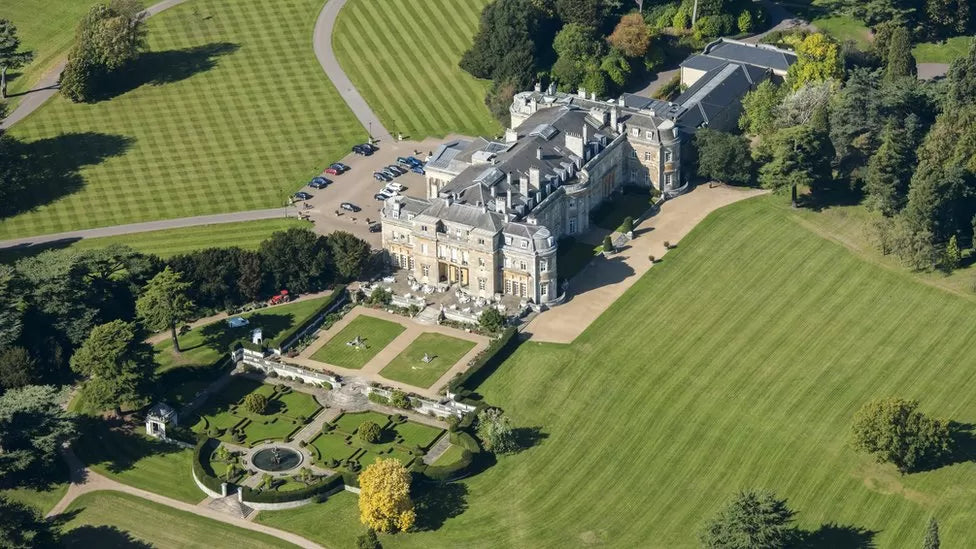 The owners of a luxury hotel are setting their sights on hosting the Ryder Cup with plans to build a "championship level golf course".

Luton Hoo, in Bedfordshire, would like to host the international golf tournament in either 2031 or 2035.

The hotel's owners, Arora Group, said the prospect was "a very realistic ambition".

Kevin Collins, of Central Bedfordshire Council, said the bid would boost tourism and investment.

The Ryder Cup, a golf competition between Europe and the United States, takes place every odd-numbered year, with the continents taking it in turns to host.

In September 2023, it will be played at the Marco Simone Golf and Country Club in Rome.

Luton Hoo currently has an 18-hole golf course but it plans to replace it with "a new championship level course worthy of hosting the Ryder Cup".

Plans have been submitted to the council for the work and Mr Collins said the length of the planning process depended on whether any concerns or objections were raised.

Arora Group also intends on upgrading the interiors of the 18th Century mansion house.

The company said their plans to host the event would "raise the profile of the area to a global audience".

Mr Collins, the council's executive member for planning and regeneration, said he believed the plans were "credible".

"It's one of those things that when someone first mentions it to you, you think 'oh crikey, that's a bit pie in the sky', but these guys know what they're doing," he said.

"This isn't the first luxury hotel in their group and we've spoken to the Professional Golfers' Association who obviously need to be fairly guarded in their opinions... but they like the venue and like the possibility."

The councillor said hosting the Ryder Cup would bring a boost to the local area.

"If we hold the tournament that will bring tourism," he said.

"Hotel rooms will be booked throughout Luton, Watford, St Albans and restaurants will be taking bookings and people will be coming to this area.

"We want more people to be aware of Luton Hoo, we want it to be a destination - and that will mean jobs and a boost for tourism."
---